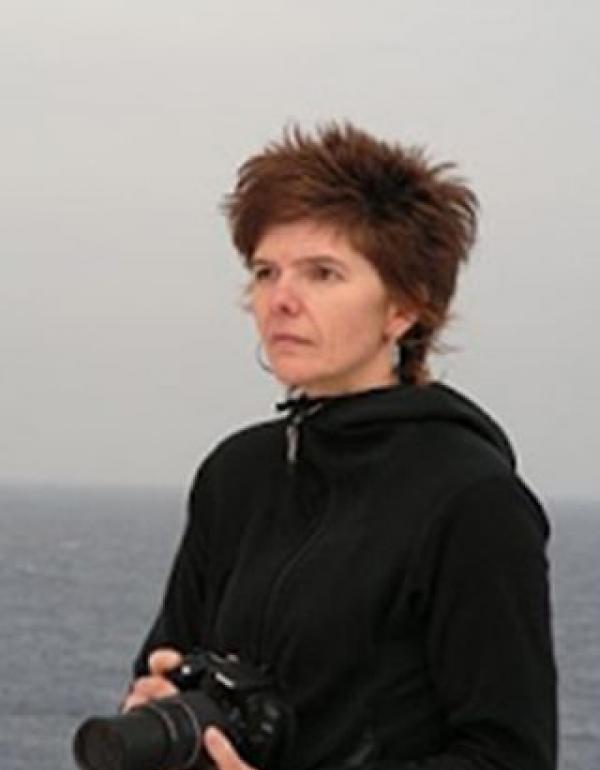 Ann Vanreusel
Lecturer for both the Marine Ecology and Oceanography courses
Education
PhD -1989 : doctor in science (Zoology), University Gent.
Prof Ann Vanreusel is head of the research group Marine Biology of Ghent University (Belgium). Since her post doc research (from 1990) in the framework of the European MAST (Marine Science and Technology) projects, she became an expert in deep-sea benthos. Numerous publications (> 170) and international collaborations attest to this.  Most of the deep-sea research performed by her group is or was embedded in international projects and networks such as the EU integrated projects and the global network Census of Marine Life (COML: 2001-2010). Ann Vanreusel, since 2000 part of the academic staff (Full professor), has focused her research on the ecology of extreme marine environments including the  canyons, cold water corals, polar seas and cold seeps. Recently much of her research has focused on impact of climate change on polar systems, acidification and extraction of polymetallic nodules. She supervised until so far about 20 PhD students. She is participating to national and international projects related to deep-sea mining such as the EU project MIDAS and the Joint Programme Initiative on Oceans with a Pilot action on deep-sea mining.
At Ghent University she is main lecturer of the different courses at B.Sc. and M.Sc. level including Biostatistics, Ecology of aquatic nematodes, Extreme environments,  Aquatic ecology, Marine ecology and Oceanography. She is also the UGent director of the international course programme on marine and lacustrine science and management.